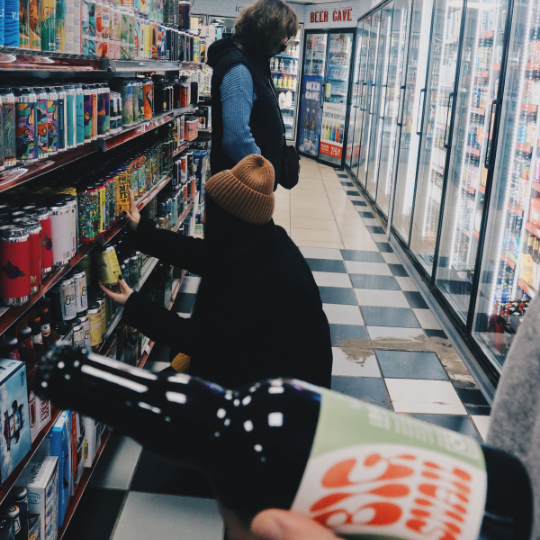 Whether you're having a few friends over, stocking up or grabbing a few for your weekend away; Knox is your place to stop. We rounded out some of the best places to stop for take home tastings or just a quick sip.
Hot Rod's (Mount Vernon) looks like your typical gas station, but step inside and you're transported to craft beer heaven. Ohio (and beyond) craft beers line the walls and aisles of this family run gas station. "We love coming here" said local beer connoisseur Kevin. "My wife and I run a beer review page, just for fun. We're excited everytime we come in and know we can find something new. It always feels great to support our local businesses and Ohio breweries all in one!"
Hometown Market (Centerburg) has all the amenities of a local grocer, but what makes them special is their"hop & vine" selections. Centerburg local and historian, Gloria Parsissions, recommends visiting on the days they do beers and wine tastings. "They alwasys have a unique selection and they are so friendly." Check out their Facebook to learn more about their tastings and food truck schedule.
The Village Market (Gambier) is known to Gambier locals as the "market". Unique offerings like local ice cream, a deli counter and a large selection of adult beverages adds to the charm. "We know when we come to town and visit friends, we stock up on treats and some local brews", said Angela, visiting from Wooster.
Have some time to sit down and sip?
Don't forget to check out our local breweries!
Stein Brewing Company and Restaurant
#ohiocraftbeer #visitknoxohio #experiencemountvernon