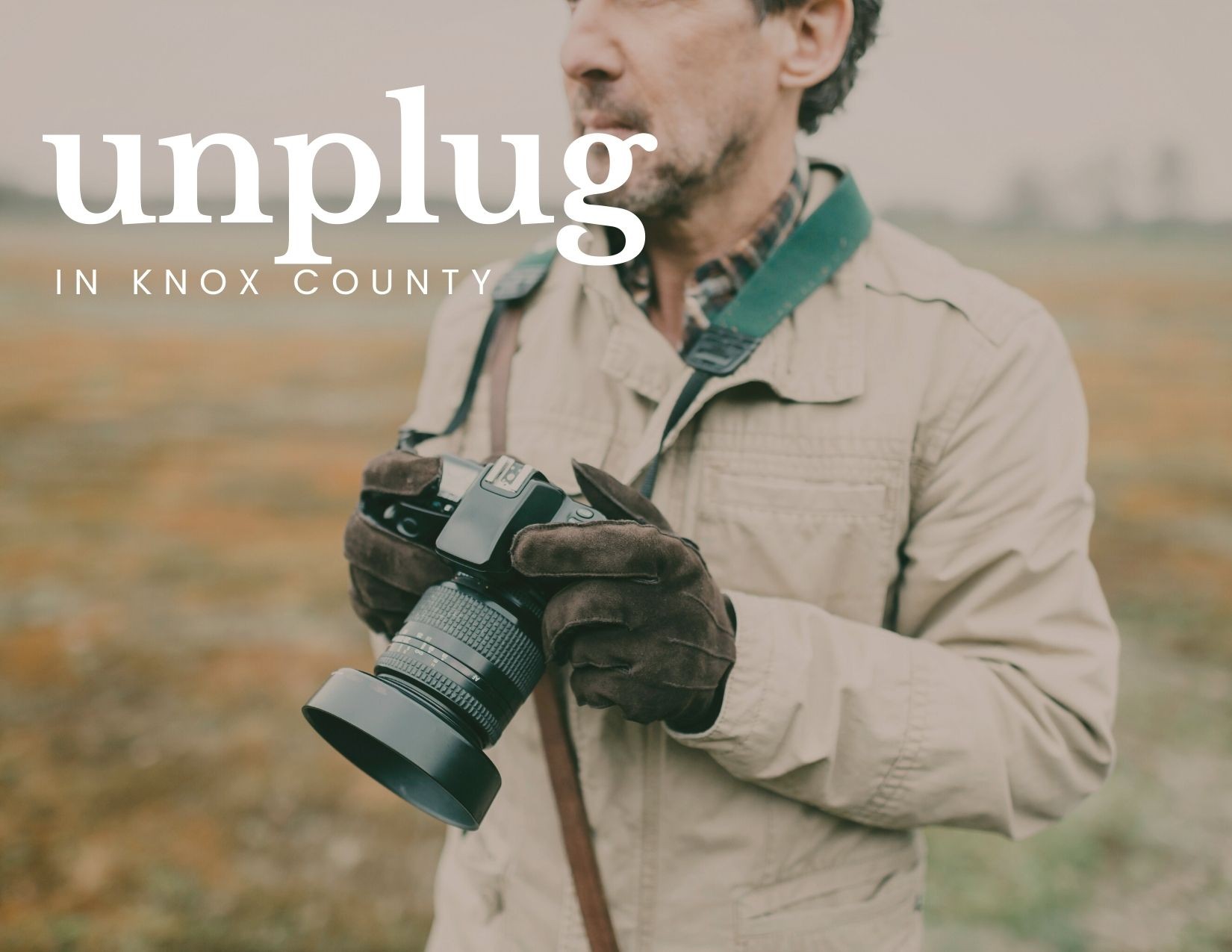 It's National Day of Unplugging! Started as an awareness campaign that promotes a 24-hour respite from technology, we find ourselves longing to find news ways to connect with others and reconnecting with ourselves. Here's a few ways you can enjoy Knox County, unplugged.
Walk the grounds of The Brown Family Environmental Center …
Celebrating 25 years, The Brown Family Environmental Center (BFEC) is a 500-acre preserve located in the Kokosing River Valley. With 9 miles of trails, there are countless opportunities to explore on your own. "Every type of habitat has a unique character that is constantly changing with the seasons" says BFEC Manager, Noelle Jordan. " We want visitors to slow down, enjoy the scenery and maybe even learn something new." The BFEC is open to the public seven days a week during daylight hours. Located at 9781 Laymon Road, Gambier, Ohio 43022
Enjoy the quiet sounds of nature at Mohican Wilderness …
Located 9 miles south of Loudonville, Mohican Wilderness accepts reservations year round and is dedicated to providing a camping experience where guests can "play by day and sleep by night". Family camping, cabin rentals, recreation or just a quiet stay, you can find what you're looking for at Mohican Wilderness. Check out their website to find out more about packages and events.
Find balance and healing at the Harmony Salt Spa …
With the goal to provide a place of balance and renewed energy the Harmony Salt Spa healing services that range from massages to yoga. "In this day and age we are exposed to a barrage of electromagnetic fields that produce positive ions such as from TV's, cell phones, computers, power lines, appliances, etc. Himalayan salt's natural production of negative ions benefits the whole body system and combats the effects of positive ions from our environment." Harmony Salt Spa has the services you need to unplug and recharge in a whole new way. Packages now starting at $75. Located at 116 W High Street, Mount Vernon, Ohio 43050.
Join us in Knox County as you find new ways to unplug, recharge and enjoy!